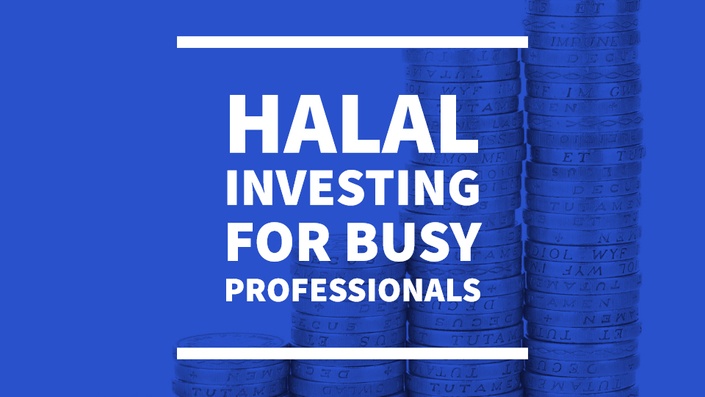 LEARN HOW TO FIND, GROW & SCALE YOUR HALAL INVESTMENT PORTFOLIO FOR LIFE WITHIN ONE AFTERNOON
Two Oxford grad City lawyers share the secrets on cracking halal investing. Having spent years learning subtle tricks and growing their own portfolios.
Watch Promo
Enroll in Course
Most busy Muslim professionals tell us they'd love to invest their savings but the halal profitable options are hard to find and they just can't find the time.
We're here to help with both problems.
We (Mohsin and Ibrahim) both work in the corporate world so we know the challenges of a tight schedule. You just never get a moment to do your financial admin. So instead your money just sits there and gets slowly eroded by inflation.

And when you finally do sit down to do your research - where to start?! How do you separate the wheat from the chaff? Where can you find someone who's actually got personal experience?
Alhamdulilah, at Islamicfinanceguru we are really fortunate as we're on the pulse of all the latest in the world of halal investing globally. We personally meet and talk to dozens of companies who reach out to us day-in day-out. Through these conversations we get the inside track and have put our money in what we think are the best halal options out there today. We are guys who get to see behind the Google and Facebook ads.
This has led to us making 20%+ year-on-year through our investments, and has led to High Net Worths trusting our judgement and investing over £1.25m in deals with us this past year. The value we bring them is we help them cut through the noise. When we come to them with an investment, they know they need to listen.
This course is designed to do the same for you. So no more googling for hours and then wondering if that website you finally find is a scam or not. We show you precisely where to go and what to look for.
Plus, exclusively for every student on this course, we will share with you the same deals we send High Net Worths over the next 6 months, giving you the advantage that other small investors just don't have.
Where will this course leave you?
We've designed this course to be a complete tool for you to go from zero to having built your own diversified halal portfolio within an afternoon.
The IFG Investment Philosophy is built around the 3 H's: Halal, Hands-Off, and High Return.
The ingredients to the 3H Philosophy are:
Essential investment theory – so you can actually understand what a balanced portfolio should look like and how to mix and match.
The top halal funds and what to look for - Plus a practical insight on how to actually put your money into these funds, and a comparison of the ongoing fees so you can decide which platform is best for you to open an account with.
Shares - 5 powerful techniques to turbocharge your stock-picking. PLUS we share our proprietary screen of all the debt-free companies in the UK and USA, and how to pick winners from amongst them.
Wahedinvest – detailed review and how to get the best out of it.
How to find and invest in great start-ups - This is a difficult space to get an insight into normally but luckily both of us work in this area. We share insights from people in our network e.g. a guy who invested in Deliveroo, Uber and others before they became big. Plus how you can use tax breaks to immediately get 30-50% back from the government, and why public platforms like Seedrs are probably not the best place to source these start-up opportunities. You will also automatically become part of our start-up network through which we share exclusive deals.
Some safer short-term options - and what role they play in your portfolio.
Property Crowdfunding and other Alternative Investments
5 case studies of investors with different age/risk profiles
Nearly all the options we will discuss are fully FCA-regulated and we have met and talked to the people behind the companies - often multiple times. We have interrogated the sharia-compliance and the investment case, and only those investment options we have personally invested in make it into this course.
This course is primarily about hands-off investments, but as a bonus (and because we genuinely love talking about this stuff), we'll reveal the stock-picking methods we personally use that have consistently brought us a c.20% return per annum.
But don't just take our word for it. Here is Faysal - who recently benefited from our resources:
"For years I have been searching for ways to invest in a halal investment. As i was doing my research I felt there were little or no direction on how to invest in a halal way, odd articles here and there really did not give any alternative or practical advise to a non halal market. it was only when I met brother Ibrahim from IFG I was able to explore through their resources to find that there are so many different ways of investing in different markets."
What this course is not

A short-term, get-rich-quick method.

Our investment style is best categorise as boring but lucrative. You will only benefit from this course if you have a long-term investment strategy and mentality.

A theoretical discussion.

If you want theory, there are lots of academic courses at universities that will teach you the theory investing. This is a practical course designed to kickstart your investing journey and help you take control of your financial future. We will include a little theory - but only as much as you actually need.
Why are we doing this?
Through our website www.islamicfinanceguru.com (IFG), we have got a shed-load of emails from you guys over the last 3 years asking us to tell you what to invest in, how to get started, or even if you can hand over your money to us! This is our way of addressing what you guys want and empowering you in the process. That has always been our ethos at IFG. Teach a man to fish (in the halal investment market) rather than buying a man a fish. You get the point.
Who this course is for

If any of these sound like you, we believe this course is for you:
You already dabble in halal investments yourself but have had mixed success and are now looking for a systematic basis upon which to base your investment decisions.
You want to learn how to get into the exciting world of start-up investing.
You are in a position to save money and want to start investing in halal options, but you don't know how to approach it and it feels daunting or too much effort to learn.
You already invest through a professional adviser or similar but you want to get more hands-on because you figure you might as well save that advisory fee.
You already invest in other assets such as property but you want exposure to a wide variety of asset classes and want a one-stop solution to introduce you to what is out there.
Why is this course fee worth it?
Let's start with a really boring - but vital one. Learning how to properly assess fees will also have a direct result on your pocket. Through the little tips we give you, even if you save 0.5% on fees, that's money straight back in to your pocket. So if you invest £50k, that's £250 saved - your course fee paid for plus a little extra. Even if you're not investing £50k immediately, over time you will likely build up that amount within your portfolio. Learning how to save on fees from now will save you money in the long term.
Learning from our experience is likely to stop you losing money. This is experience that we've built up over the best part of a decade – investing ourselves, talking to our high net worth contacts, learning from our colleagues in the investment industry. We'll tell you about how in the early days we lost up to 50% because we didn't know what we were doing. If you start yourself with £10k, can you afford to lose £5,000 because you didn't have the right framework?
Like a university degree, these skills last you a lifetime. But unlike a university degree: a) this course is not £9k, and b) it is extremely focused and will have a direct impact on your life that you can translate into action as soon as you finish it. So if you go away from the course and invest £50k (whether now or slowly over the next 10 years), that's a £2,500 gain if you make a (pretty conservative) 5% a year. That's real money that you can bank, due, in part, to the skills you will take from this course.
Buying books to learn the basics would cost you at least £100. And of course we all know there's a world of difference between a book and actually being taught something - plus you certainly wouldn't get the halal angle. This course gives you all of those things and more.
Investing in startups is pretty much impossible for small investors. You might say Seedrs etc give you a platform. But in reality, why do you think those startups end up on Seedrs? It's mostly because they couldn't source the funding privately. We have a strong network of startups and we've successfully helped raise money for and invested into them ourselves alongside professional HNWs investors (worth over £100m) who trust our instincts. You get access to our network and our screening techniques - giving you an advantage that other small investors don't have.
Plus you get a cheeky £25 if you open a Wahed Invest account as we have got them to agree to that for IFG users.
As an investment in yourself – it doesn't get much better value than this.
We'll see you on the other side!
Course Currently Open for Purchase

Our courses are only intermittently open for purchase. We don't make any exceptions once a course is closed. We do this as its the fairest way and makes it administratively easier for us. So do take advantage as soon as you can.
Your Instructor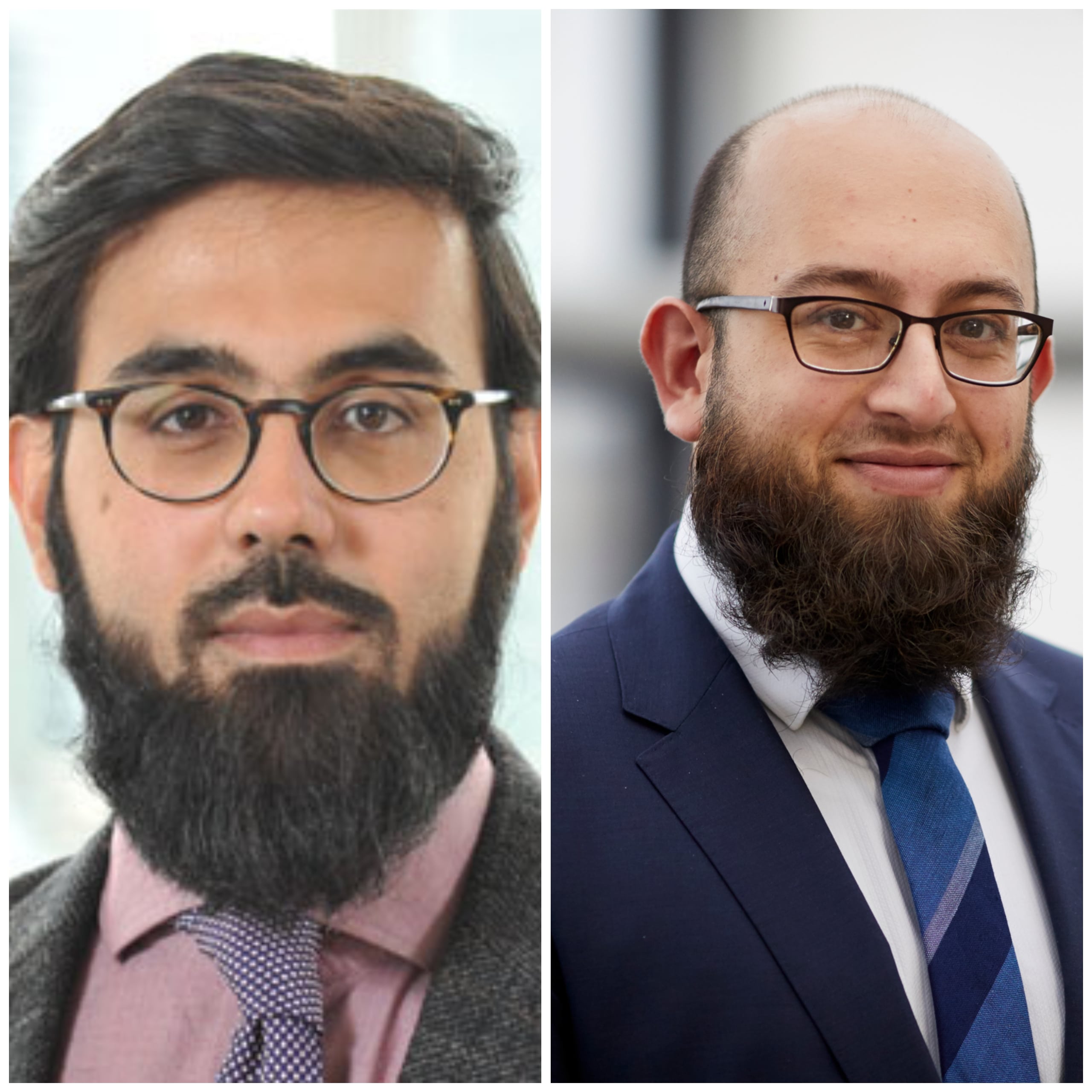 As successful investors in both public and private companies, Mohsin and Ibrahim have built up a reputation as being a point of reference when it comes to investing. Through www.IslamicFinanceGuru.com, they have imparted his knowledge of halal investing and Islamic Finance to tens of thousands, and now bring that expertise to this course.
With an Oxford degree, an MA in Islamic Banking and Finance, and as a qualified 'alim having studied under some of the foremost scholars, Ibrahim is welcomed up and down the country to lecture on finance topics. Mohsin is also an Oxford graduate with an Islamic Finance qualification and together, Mohsin and Ibrahim have over a decade of investing experience. In their professional lives both Mohsin and Ibrahim are corporate lawyers in the private equity and venture capital industry.

Ibrahim and Mohsin are renowned for breaking down complex topics into simple, easy-to-follow steps so that you can begin your halal investing journey today.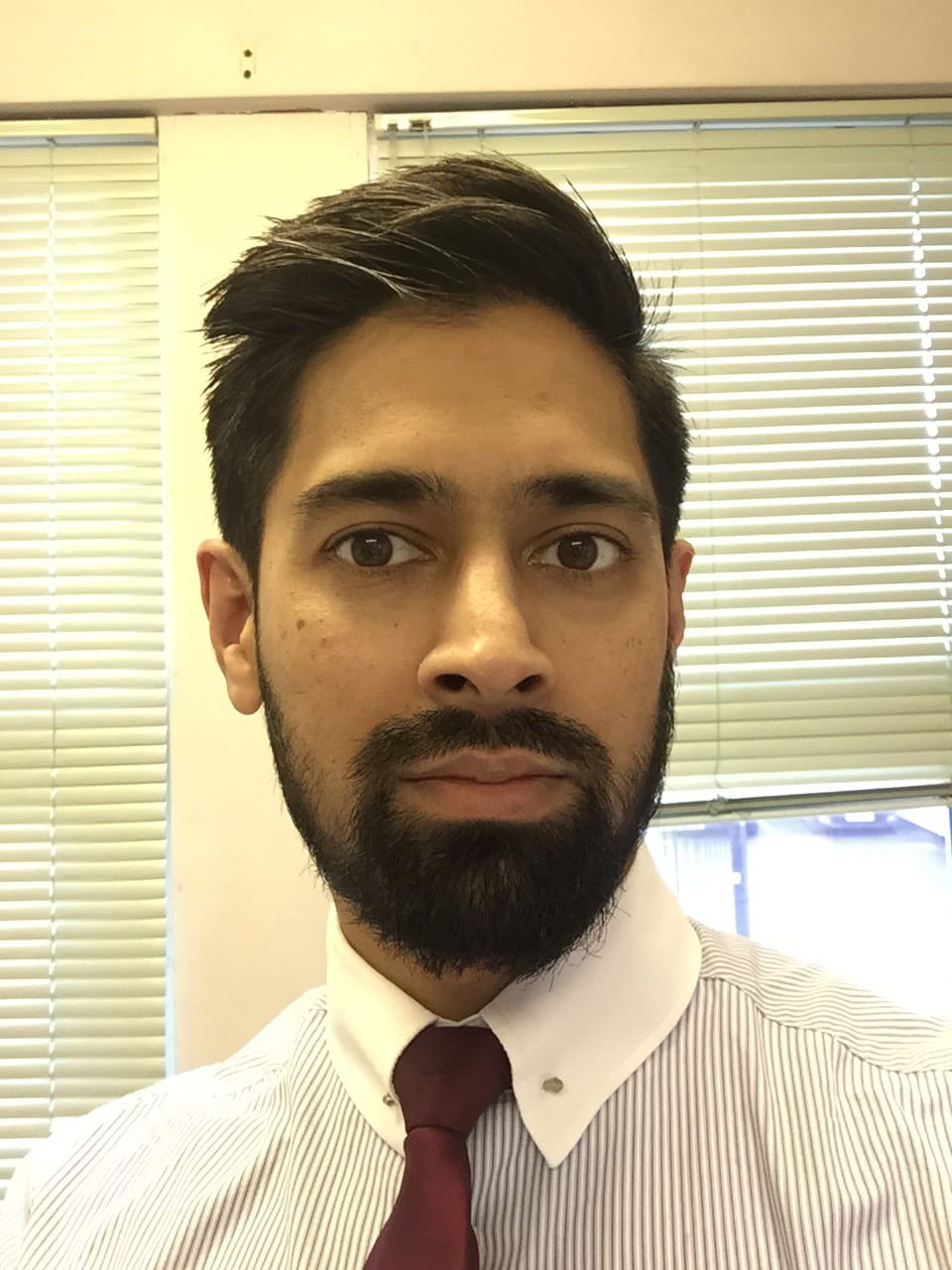 Russell took a recent course on halal stock screening with us. This is what he had to say:
JazakAllah Khayrun to the team at Islamic Finance Guru.
For Muslims in the western world looking to navigate their way through savings and investments in a halal manner, this course is for you. I found it very clear and concise as well as informative by giving some of the jurisprudence behind the reasons why one should invest in this manner.

I felt the quality of the teaching was exemplary. At no time, was I allowed to feel out my depth and you helped me a lot by going through examples.

I therefore highly recommend this course to anyone who has a active interest in building wealth for their future.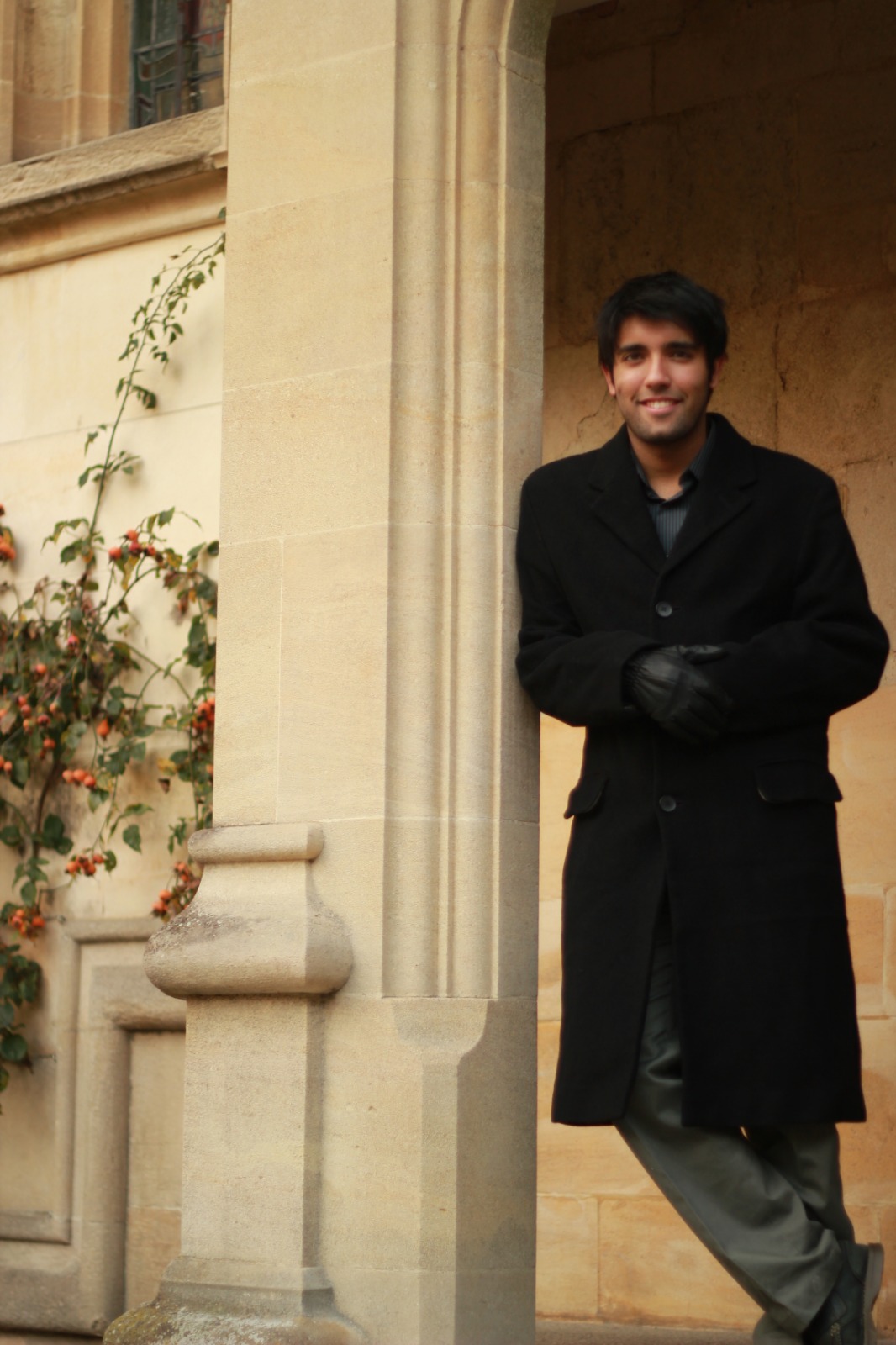 Mohammed took a recent course on halal stock screening with us. This is what he had to say:

I have always been curious about halal investment opportunities especially as a professional Muslim settling into my career with a disposable income. I didn't know where to begin and the world of shares and stocks was a confusing one to say the least. This shariah screening course was very accessible and useful as a simple guide to determining whether a company meets the criteria for halal investment.
Frequently Asked Questions
When does the course start and finish?
The course launches on June 15th and never ends! It is a completely self-paced online course - you decide when you start and when you finish.
How long do I have access to the course?
How does lifetime access sound? After enrolling, you have unlimited access to this course for as long as you like - across any and all devices you own.
What if I am unhappy with the course?
We would never want you to be unhappy! If you are unsatisfied with your purchase, contact us in the first 30 days and we will give you a full refund.