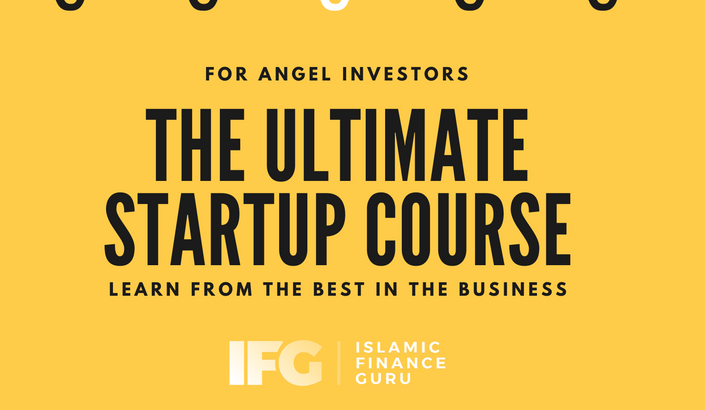 Early investors into one of the startups whose founder is on this course made 500x returns on their investment. That means that if you had invested £5000 in to his company, you would have exited with £2.5m.
Clearly investing in startups can be
extremely lucrative
- but also
very confusing
.

How are you supposed to know if you're staring the next Uber or Netflix in the face? Where are you even supposed to find these up-and-coming companies? How are you supposed to do your due diligence? What should you look for from a legal perspective? How do you create a diversified portfolio to give you a good chance of finding the next big thing?
And so many more questions.
We've got some of the finest minds in the venture world to reveal their insights.
The course features venture capital fund managers, angel investors, top lawyers and successful founders (who often make the best investors because they know exactly what it takes to build great companies) all sharing their amazing insights and practical advice for you.

These people include:
Hussein Kanji - founding partner of Hoxton Ventures, a $100m+ fund: early investor in Deliveroo, Darktrace and Babylon Health, all of which went on to become $1bn companies. Hoxton's portfolio market capitalisation is now $7bn.

Ylan Steiner - partner at Orrick, Herrington & Sutcliffe: Orrick are a premier law firm in the venture world acting for the likes of Revolut, Microsoft and Stripe.

Husayn Kassai - co-founder of Onfido: digital identity verification startup with investors including Softbank, Microsoft and Salesforce Ventures that has raised over £100m from investors.

Maroof Ahmed - co-founder of Quit Genius: a digital therapeutics startup that has a market-leading success rate in stopping people smoking. Investors include Bill Gates, Jeff Bezos, Serena & Venus Williams, YCombinator and others.
Shahzad Younas - co-founder of Muzmatch: a Muslim matchmaking startup that secured investment from the prestigious YCombinator (early investors in Airbnb, Stripe, Dropbox etc.), and recently raised a multi-million pound investment round.
Ali Qaiser - Angel Investor and Head of Middle East at Hambro Perks: early investor in What3words and Muzmatch and expert in how elite family offices manage their venture investments.
Us - Ibrahim Khan & Mohsin Patel - founding partners of IFG.vc: formerly venture capital lawyers at elite US law firms, now run an angel syndicate that includes multiple unicorn ($1bn+ valuation companies) CEOS. Last year, we invested over £3m into 9 startups - 7 of them with founders from black and minority ethnic backgrounds.
and many more.
This course will cover:
What exactly is angel / startup investing?
How to structure your portfolio of startups.
What makes a good startup and how you separate the wheat from the chaff.
How you should think about the idea, product, team, market, technology, business model, defensibility and traction.
How to do due diligence on a company and what questions to ask founders.
Where to find the best startups and how to get introduced to them.
How you should approach valuation when it comes to your investment and what amount of equity you should ask for.
Comprehensive and easy-to-understand legal knowledge regarding your startup investments.
Concepts and jargon specific to startup investing explained easily (e.g. dilution, rounds, SAFE).
What to expect once you've actually invested.
Explanation of the tax breaks relating to startup investing (relevant for UK tax residents only).
And much more.
We have delivered a proper course too - not just interviews. The course is carefully structured, with attention given to jargon-busting and taking a step-by-step approach. You will leave this course ready to be an excellent angel investor.
We're confident that this is the BEST course of its type that exists anywhere. We're that confident you can even check out the main competition here.
Back again? Right choice.
The price of the course makes sense too. If you make better decisions in your investments as a result of this investment in your own education, then that makes you more likely to hit those 500x returns.
Startup investing is a high-risk pursuit by its nature - startups can succeed spectacularly or fail completely. You can't control that - but what you can control is your investment strategy. That's the one thing you should be confident is bang-on.
Or putting it another way, if you make your first investment at £5,000 and get 50% of that back (£2,500) as a tax rebate under the SEIS scheme (we'll explain this don't worry) in your first year, then consider this fee as coming out of that tax rebate.
Startups are what the 1% invest in, and it is a difficult gig to break into. But if you can get one-on-one access with the calibre of the people in this course, then you probably don't need the course. Otherwise, keep reading.

Who is this course for? Do any of the following sound like you:
You've thought about investing in startups but you're confused about the whole space.
You invest in other asset classes and want exposure to startups due to their incredible potential returns.
You see the potential of startups all the time and want to start investing in them.
You want to fund the next big thing that changes society.
You want to benefit from the tax reliefs that startup investing offers.
You want a more exciting investment.
You have a knack for spotting good businesses and potential markets and want to be able to invest and leave strong founders to it.
You want to be able to offer your industry expertise to startups if they need it.
If any of these sound like you, then this course is perfect for you.
You'll be sitting one-on-one with some of the industry's finest minds to help you get started on your startup investing journey.
We're so confident you'll love it that we offer a no-quibbles 30-day refund.
Those in the know are investing in startups every day. Get the tools of the trade with this course and join them.
Frequently Asked Questions
When does the course start and finish?
We will be launching the full course in May 2020. It is a completely self-paced online course - you decide when you start and when you finish.
How long do I have access to the course?
How does lifetime access sound? After enrolling, you have unlimited access to this course for as long as you like - across any and all devices you own.
What if I am unhappy with the course?
We would never want you to be unhappy! If you are don't feel you got benefit from the course, contact us explaining why in the first 30 days and we will give you a full refund.