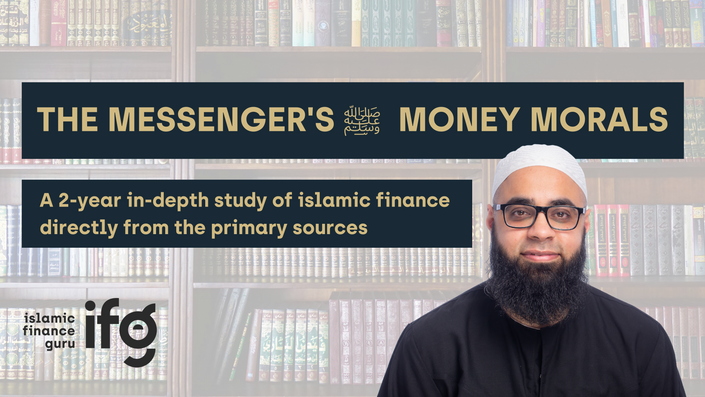 THE MESSENGER'S MONEY MORALS: A STUDY OF HADITH INFUSED WITH CUTTING EDGE INDUSTRY INSIGHT (+ GET CERTIFICATION)
A leading Islamic finance Mufti combines traditional teaching with rare insights from world-leading practitioners.
DOES ANY OF THIS SOUND FAMILIAR TO YOU?
You've spent countless hours, months or years trying to find an Islamic finance course that actually combines the traditional Islamic text with the cutting edge practical applications, but, had little luck.
You want to study an Islamic finance course that actually shows how rulings are derived from the primary sources - thus equipping you to be able to think on your feet.
You've studied with some Islamic scholars but feel that they might be missing part of the picture because they don't get the commercial reality.
You've worked with some Islamic finance practitioners but feel like they don't fully grasp the Islamic texts on which their work is actually based.
You want to understand the Islamic way of conducting business transactions.

You're busy but you want to be investing in yourself regularly learning about an industry that is worth trillions.
You are a businessman or work in business or bank but you have this nagging worry that you don't have any Islamic grounding in Islamic financial law and what is actually haram and halal.
You want to become part of an Islamic finance community of like-minded people.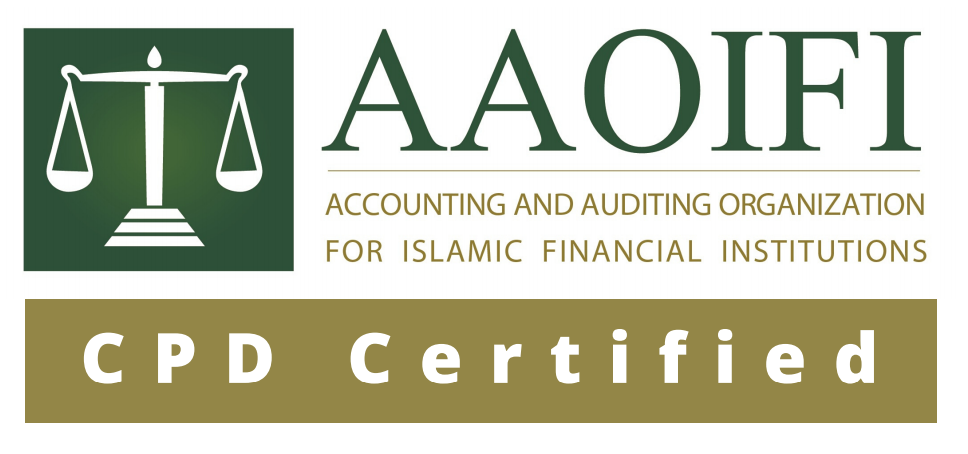 Every Weekly Class is a Live Discussion & A Genuine Journey of Discovery. Financial Fiqh Like You Have Never Experienced Before.
THIS THOROUGH 2-YEAR ISLAMIC FINANCE COURSE WILL GET YOU WHERE YOU NEED TO BE
Fully AAOIFI CPD-certified
Every Muslim that interacts with modern financial products/practices such as bank accounts, insurance, pensions, drop-shipping, online selling etc. will finally know where she stands from an Islamic perspective and navigate her path between the halal and haram.
Every Islamic Finance professional will walk away from this course with not just a firm grounding in the fiqh of transactions from A to Z, but you will also learn to apply Islamic law to novel situations and really get why Islamic transactions are structured the way they are. You walk away with a certification - something that will always mark you apart in job applications.
Every corporate professional working in finance, consultancy, banking, wealth management, and related industries - most courses don't understand your reality. This one will and what is more - we will have contributions from experts from your backgrounds. You will walk away knowing what Islam has to say about M&A, private equity, insurance broking and pretty much all mainstream and niche areas that the city has to offer. You can also progress in your career by really knowing what you are talking about when it comes to Islamic finance.
Every Islamic Finance student will gain access to a galaxy of expert practitioner perspectives and traditional Islamic law experts - something you just would not get in a regular university course. You'll walk away with a strong network and community you would not otherwise have.
Every businessman and trader will know the halal and haram of the money matters in their life from primary sources. No need to constantly worry that you work in a complicated area that no mufti will truly understand. You'll have the contextual background of transactions by the Prophet himself, so you will be equipped to make decisions yourself.
What differentiates this from the Islamic Finance Codex course?
From July 2020 to May 2022 we ran the hugely successful Islamic Finance Codex course going through a 2 year study of the Majallah text - a text used by the Ottoman empire to base their financial law upon.
This course is a natural continuation and complement to that.
This course will approach Islamic finance from the study of primary sources. The Codex course approached it via the study of the legal code that was derived from the primary sources.
The Codex course will no longer be delivered live, although it is an excellent course to study offline and you can still get an ijazah through it. This course - The Messenger's Money Morals will be delivered live every Friday coming to over 100 sessions.
This course will drill down into the primary sources - a layer underneath what the Codex course taught.
This course will discuss aspects of hadith, tafseer and jurisprudence that the Codex course did not go into.
This course will retain the Codex course's practical aspects, student debates, dissertations, and industry players' inputs.
A LEADING MUFTI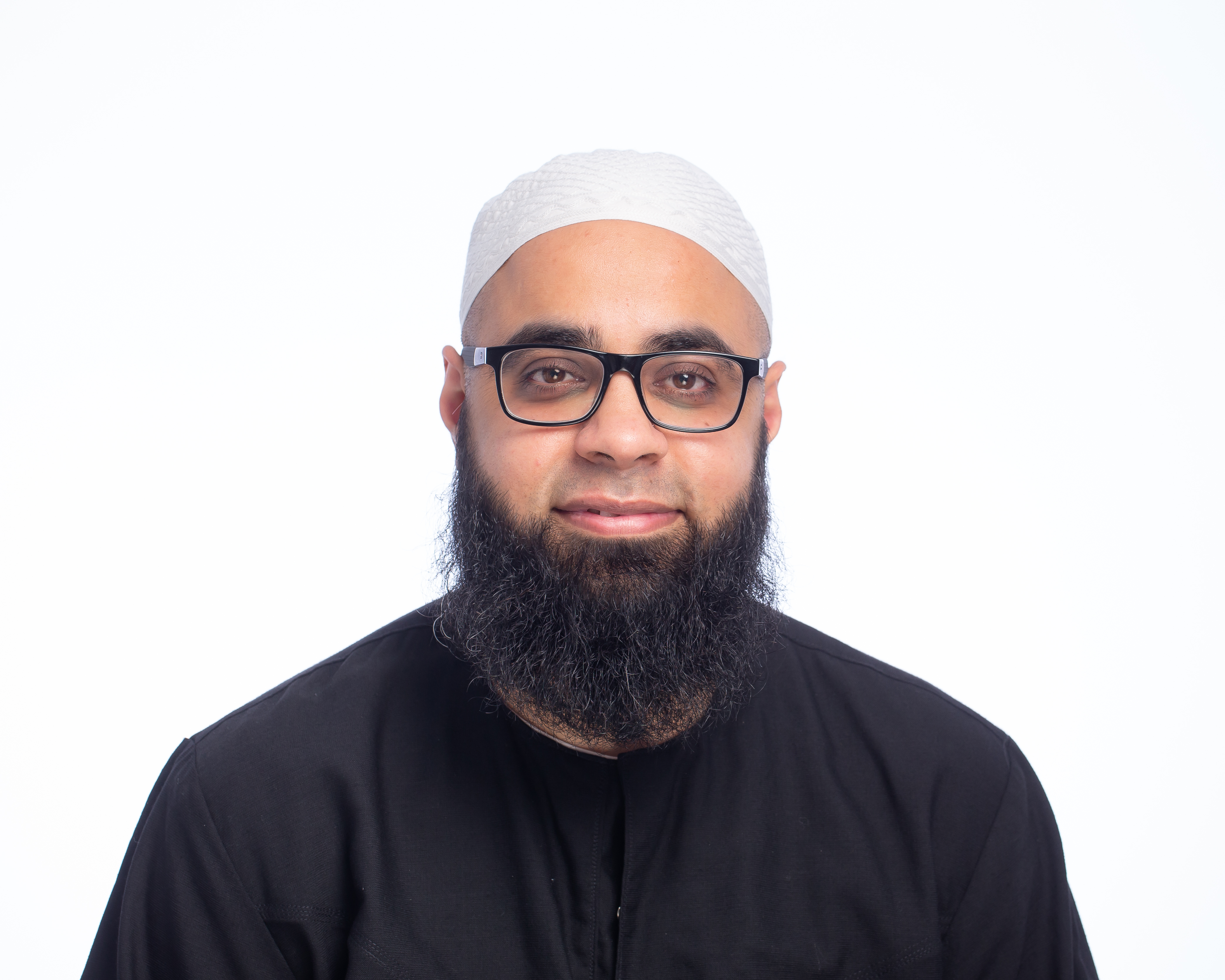 Mufti Faraz Adam is the premier Islamic finance mufti in the UK right now.
He holds strong traditional credentials with a six-year Alimiyyah degree at Darul Uloom Leicester, UK and a 2-year Iftaa specialisation course, where he became a Mufti under the tutelage of the world renowned Mufti Ebrahim Desai.
He also holds a Masters Degree in Islamic Finance, Banking and Management from Newman University and has attained various finance-industry qualifications.

We at IslamicFinanceGuru have worked closely with him on our Fatwa Forum and have found him to be erudite, quick-witted, and deeply knowledgeable of the traditional Islamic sources. You will see that reflect in his answers on the Fatwa Forum too.
Mufti Faraz advises leading Islamic neobanks (MyAhmed, Kestrl), roboadvisors (Offa, Manzil Canada), SME finance platforms (Qardus), property and land crowdfunding platforms (ESE Capital), home-financing companies (WayHome, StrideUp), financial advisors (Simply Ethical) and many others.
This variety of experience puts him in a truly unique position of seeing the cutting-edge of Islamic financial progress daily.
An experienced teacher, in this course, he distils down all his experience for you.
And its not just us saying that either. Every one of his students we have heard from gives glowing accounts. Here's just one:
"And who else than Mufti Faraz to teach such a manual, mingling intelligently classical and contemporary evidence, with acute examples of transactions taken from his ground work among the industry experts." Anass PATEL – Co-founder of Conexcap Finance (Paris)

WE ARE A WELL-KNOWN AND TRUSTED VOICE ON ISLAMIC FINANCE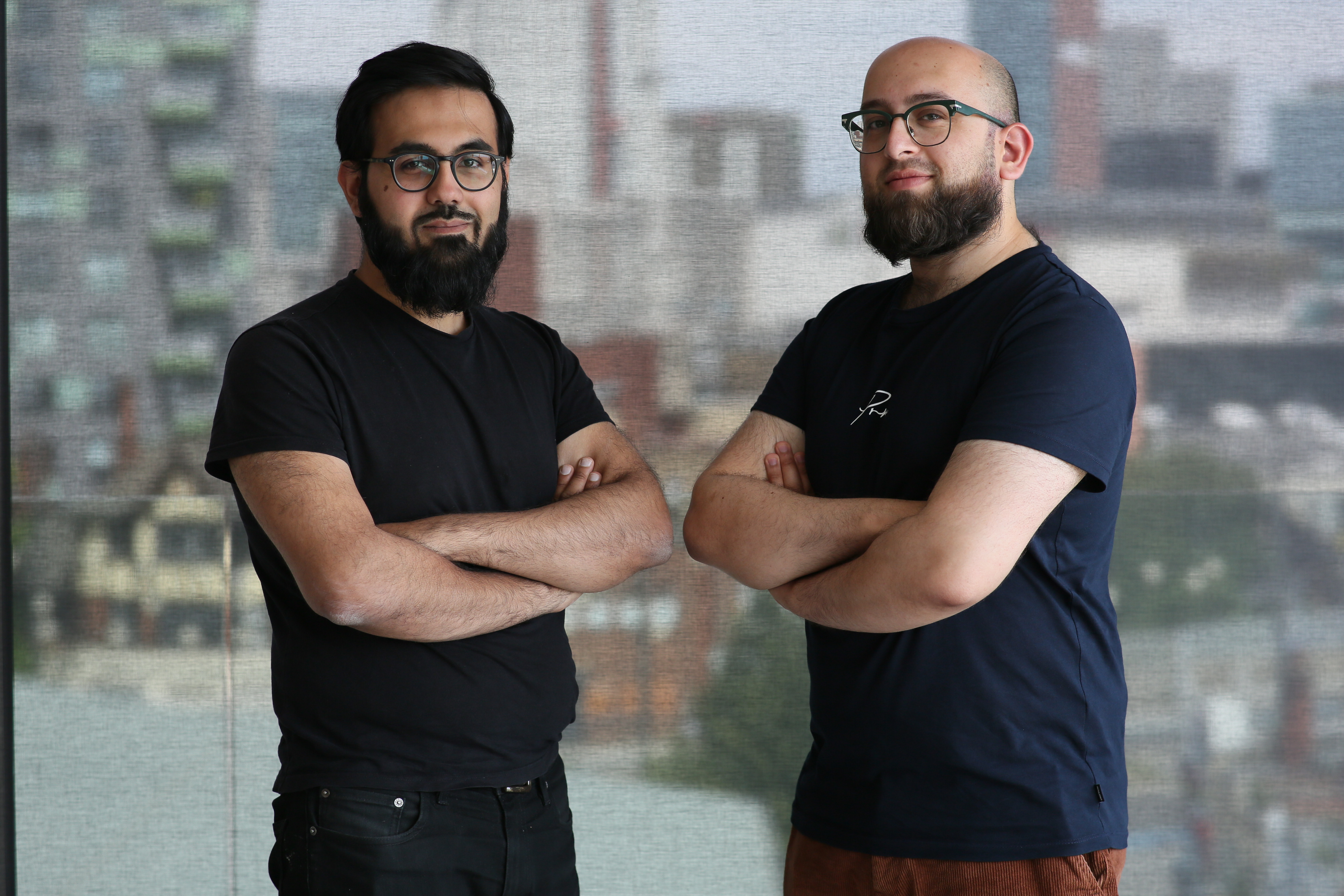 The course will be moderated by Ibrahim and Mohsin at IslamicFinanceGuru - a well-known and trusted voice in Islamic Finance, relied on by over 50,000 people every month.
Ibrahim and Mohsin are both Oxford grads and ex-corporate lawyers at leading international law firms. Ibrahim is also an Alimiyyah graduate and holds an MA in Islamic Banking & Finance.
This course literally came about as we personally wanted to take our Islamic finance knowledge to the next level. The last two years we convened the Islamic Finance Codex course - a two-year study of the Majallah. Now we want to peel back one layer further - direct to the primary sources.
The whole thing will be laser-focused on being practical - not just academic. We will be the voice of the businessman, corporate professional and Islamic finance student in the class.

Our role will be to provide a commercial and legal perspective and tease out the practical issues with Mufti Faraz live in the class.
We have been honoured to be named as the Forbes 30 under 30 for finance. We have been quoted and interviewed in the Financial Times, Techcrunch, Sifted, Islam Channel and many others.
We also genuinely care about our mission and our audience. Here are 268 ⭐⭐⭐⭐⭐ reviews on Trustpilot from people we have helped over the years.
TO GIVE YOU A FLAVOUR OF WHAT TO EXPECT, HERE ARE SOME OF THE WORLD-LEADING PRACTITIONERS WHO CONTRIBUTED ON OUR PREVIOUS COURSE
Mohammed Paracha

- Partner at Norton Rose Fulbright LLP (Head of Islamic Finance, Middle East & Africa) & Co-founder of Nester.com. Mohammed is a world-leading expert in Islamic financial law and has recently been chosen by The Dubai Ministry of Finance, the Dubai Islamic Economic Development Corporation and the Islamic Development Bank to lead their initiative to built a unified global legislative framework for Islamic Finance.

Sultan Choudhury

- former CEO of Al Rayan Bank plc. Sultan was among the founders of the UK's oldest and largest Islamic bank (Al Rayan Bank) and grew it to a book size of over £6bn as CEO. He is now heading up The One Trust, a waqf project to help the UK Muslim community develop a sustainable endowment to fund charitable activities, and a number of other Islamic fintech projects.

Najib Al Aswad

- Director at IFAAS Group (Islamic Financial Advisory & Assurance Services). He is a Certified Shariah Advisor & Auditor (CSAA), and a Certified Islamic Professional Accountant (CIPA) by the Accounting and Auditing Organisation for Islamic Financial Institutions (AAOIFI - Bahrain). He also holds a Master's degree (MSc) in Islamic Finance with Distinction from the University of Durham (UK).

Harris Irfan

- CFO, Gateway Global; Chairman, UK Islamic FinTech Panel; MD, Cordoba Capital Ltd

. He has 27 years of investment banking and consulting experience, including 11 years with Deutsche Bank across multiple asset classes. Co-Founder of Deutsche Bank's world-leading Islamic finance team and former CEO of Deutsche's Islamic finance subsidiary. Previously Global Head of Islamic Finance at Barclays. Former Head of Investment Banking for the Rasmala group.

Abdul Haseeb Basit

- Co-Founder and Principal at Elipses, NED at Global Digital Finance. He has over 20 years of experience working at the intersection of finance, technology, and strategy.

Previously he was the CFO of Innovate Finance, the UK not-for-profit FinTech members association and Non-Executive Chairman of Yielders, a property investment platform based in the UK that is also the first FCA-regulated Islamic Fintech.

Zubair Miah

- Shariah Advisor & Compliance at Cobalt Insurance Holdings Ltd.

Zeinoul Abedein Cajee

- Founder and CEO of Awqaf SA.
And many more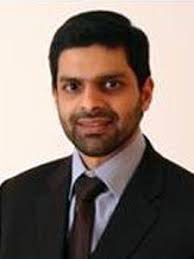 "I had the privilege to participate to the full first year of the Majallah al Ahkam al 'Adliyyah course taught by Mufti Faraz Adam. Being part of the financial industry for nearly 22 years with half of it in Islamic Finance, I can testify that this is a world-unique executive education option. This weekly online class is in my opinion the most relevant alternative available in the market for at least three good reasons: the book, the teacher and his fact-based example and experience."
"Mufti Faraz is also thought-provoking, questioning long prevailing ideas among the Islamic Finance community."
Anass PATEL – Co-founder of Conexcap Finance (Paris)
THE BOOKS YOU WILL BE STUDYING
You will be studying key chapters related to trade and commerce from key books within the primary hadith canon, including:
Sahih al-Bukhari

Sahih Muslim

Sunan al-Nisa'i

Sunan al-Tirmidhi

The Muwatta of Imam Malik
The hadith contained within these books are used to derive the majority of Islamic legislation we have today. By studying trade and commerce through direct application and understanding of the Prophet today, you'll gain a greater insight, appreciation and understanding of both the letter and spirit of Islamic commercial law.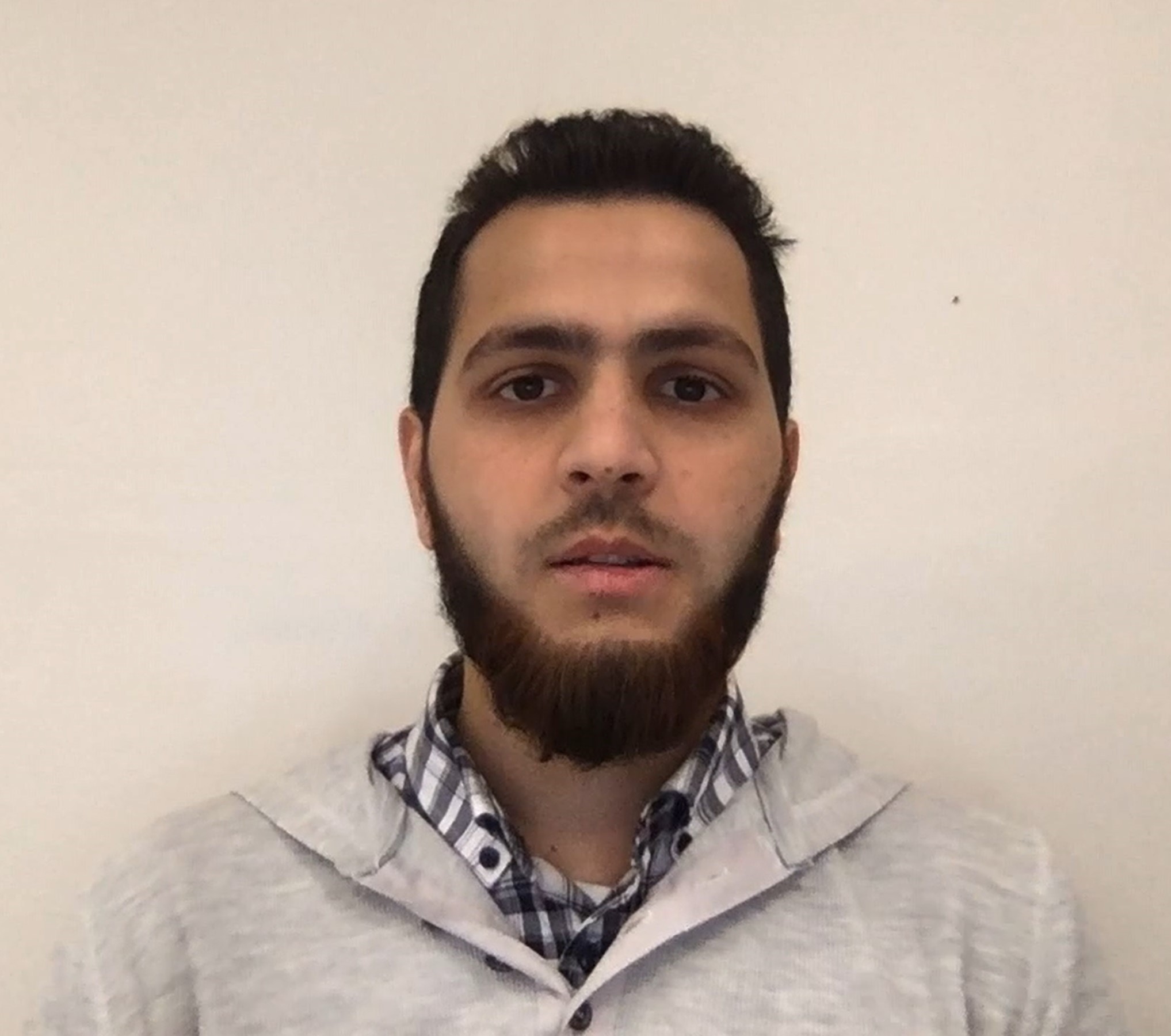 "Mufti Faraz's detailed, practical and precise understanding of the Fiqh of Mu'amalat caught my attention long before I began studying with him as he constantly produced some of the most detailed research papers on complex financial products that we confront today as a Muslim community.
In fact, I realised that what he produced online was only a fraction of what he knew more broadly. Mufti Faraz filled a void I had felt in my studies of Fiqh for a long time. I'd go further and say that you would really struggle to find what he can offer anywhere else."
- Suved Siddiqui, Cloud Solutions Specialist, Microsoft
WHAT YOU CAN EXPECT FROM THIS COURSE
We've designed this course to be a complete tool for you to go from zero to having really strong working knowledge of all of the key areas of Islamic financial law.
But the way we do this is by making sure each lesson has the theory together with real-life practical examples.
You are also encouraged to memorise the hadith studied so that you leave the course with a mental encyclopaedia of Islamic finance.

We also have live projects where students come together to design their own Islamic finance products under the tutelage of Mufti Faraz and the commercial input from the IFG team.
We will also be arranging student-led debates on key contentious topics in Islamic finance during the course of the year in order for students to consolidate their learning and critically examine the arguments.
On the theory we cover:
Sales
Lease
Guarantee
Debt Transfer
Collateral
Collateral & Pledge
Gifting
Appropriation & Harm
Principles of duress
Partnerships and joint ventures
Agency
---
On the practical applications we cover:
Crypto-assets
Copyright, patents, trademarks and intangible assets
E-commerce
Virtual trading sessions
Dropshipping
Day-trading of shares
Sharia stock screening
Plain and binary options
Forwards and futures contracts
Bonds
Forex
ETC gold-trading
Commodity Murabaha
Wills & Bequests
Competitions
Raffles and lottery
Car finance
Virtual space leasing
Web hosting and domain hosting
Working in the corporate financial sector
Zero-hour contracts
Breakdown cover
Student Loans
Credit Cards
Cashback schemes
Preference Shares
Modern company structures
Venture Capital Trusts and revenue-sharing schemes
Fund managers and roboadvisors
Crowdfunding
and much much more

"I have had the pleasure of attending Mufti Faraz's lectures for approximately one year. He is an excellent teacher. I have immensely benefitted from his knowledge and expertise in Classical Islamic Law, Islamic Finance/Banking and Finance. His innovative approach and in-depth grasp of contemporary issues have contributed to an overall fantastic learning experience."
Abdur Rehman Nisar, student at Darul Uloom Karachi, Pakistan
WHAT THIS COURSE IS NOT
A short-term, smash-and-grab-a-qualification course.

This course is for people who really want to get to grips with Islamic finance, not just tick a box. We want people to think this way as that is how progress is born.

Just a theoretical discussion.

If you want just theory, there are lots of academic courses at universities or madrassahs that will teach you that. This is a practical course designed to show how the real world contains living examples of what we are studying in each class.

"Alhamdulillah, having read through parts of the text during my earlier studies, I can say that Mufti's approach and teaching methodology is something different. His dynamic application to contemporary examples makes the text more relevant and evidently contextualised. This contextualised experience during the course has given me better insight in my work and review of Shari'ah issues and the application thereof in Islamic Finance as practised today."
- Ziyaat Isaacs, Managing Director, I Consult Africa, South Africa
WHY ARE WE DOING THIS?
At IslamicFinanceGuru, we think it is really important that our community has knowledge on Islamic personal finance. But that knowledge needs a blend of the traditional and the modern and needs to be delivered in a live and interactive way.
We designed the Majallah Codex course first and asked Mufti Faraz to teach us. Now we have designed the natural next step and asked Mufti Faraz to teach us once more. When he agreed, we realised that many others will be in a similar position to us and should be able to benefit from this course.
WHO THIS COURSE IS FOR

If any of these sound like you, we believe this course is for you:
You run a business or have complex financial affairs that you'd like to know the Islamic position on yourself rather than asking every time.
You work in Islamic finance and want to bridge that gap between the commercial and Islamic.
You are studying Islamic finance but have no networks in this field and would like to deepen your practical experience of Islamic finance.
You are an Islamic scholar or madrassah student and want to hear the mainstream and practitioner views on traditional Islamic fiqh positions.
You work in a corporate job (e.g. accountancy, law, consultancy, banking etc) but are not sure how to navigate this job in light of your religion. You could really do with a strong working knowledge of Islamic finance.
---
WHY IS THIS COURSE FEE WORTH IT?
Every week you will get exclusive access to a private class led by Mufti Faraz with guest appearances from leading figures in Islamic law, accounting, central banking, insurance, regulation, and commercial law. Given that the majority of these people would charge £100s per hour for their time, at £60 a month, you will get incredible value. The ability to interact with and pose questions to this galaxy of experts is something companies pay thousands of pounds for.
Like a university degree, the knowledge you gain from this course lasts you a lifetime - and you walk away with a certificate of completion. But unlike a university degree: a) this course is not £9k, and b) it is extremely focused and will have a direct impact on your life that you can translate into action as soon as you finish it. So if you go away from the course and walk into an Islamic finance job, that's real money that you can bank, due, in part, to the skills you will take from this course. If you use the course knowledge to come up with an innovative new Islamic fintech - that is tangible value-add.
Buying books to learn the basics of Islamic finance would alone cost you a few hundred pounds. And of course books do not replicate proper in-person teaching. The course material for this course by the way, will be offered for free.
Getting regular access to the experts who will provide their insights on this course is not something most people can easily do. The networks and open doors that come from participation in this community are worth far more than the price of the two-year course.
As an investment in yourself – it doesn't get much better value than this.
We'll see you on the other side!
Frequently Asked Questions
When does the course start and finish?
The course starts on September 2nd and runs for 2 years. Every week there will be a live class. However you can enrol at any time as all previous classes are recorded and you can catch up with these at your leisure.
How long do I have access to the course?
How does lifetime access sound? After enrolling, you have unlimited access to this course for as long as you like - across any and all devices you own. Please note that if you subscribe to the course, you will need to complete the full 2-year course in order to retain lifetime access to the entire course.
What if I am unhappy with the course?
We would never want you to be unhappy! If you are unsatisfied with your purchase, contact us in the first 30 days and we will give you a full refund.
Timings – what day, what time, how long?
Live classes will be weekly for two years. Classes will be for around 1.5 - 2 hours long on average. Classes will take place on Friday Evening at 6pm. You will be able to catch up on the class if you miss it by watching a recording uploaded over the weekend.
What commitment is expected of me? If I can't make it, is that okay? Can I get by just watching recordings?
You will be expected to attend the live classes and be fully focused on the class. But this is a grown-up class - there won't be a register taken etc. We all know that the best experience and learning will take place in the live classes rather than just watching the recordings and we would expect you to want to achieve that yourself. Having said that, naturally for some weeks it is just not feasible to attend the live class. That is fine - you can always catch up on the recording which will be uploaded onto the course portal shortly after the live class ends.
Will I receive course materials? Do I need to buy anything other than the course fee?
We will rely upon publicly available resources for ahadith translations and Mufti Faraz will share his slides ahead of each lesson. From time to time, Mufti Faraz or the course moderators or contributors may issue an optional reading list. We will share PDFs of these materials ahead of time where relevant.
What's the mode of delivery? Do I need any special software or equipment?
Classes will be online and delivered via a private video meeting on Microsoft Teams. You only need the internet and a computer or phone to be able to access this private video meeting. No other fancy equipment required.
Do I need to know Arabic?
No - Mufti Faraz will only be speaking in and teaching in English and using the English translation. If you do speak Arabic, that's great, naturally you can feel free to use the Arabic Majallah instead.
Do I need to have any other formal qualifications, Islamic or otherwise? Would it beneficial if I did?
No - you do not need to have any formal qualifications. We would typically expect attendees to have either a traditional Islamic qualification or a mainstream qualification - as that will be helpful for certain topics. But as long as you are keen and passionate about this subject, it is designed to take a beginner to an advanced knowledge level in Islamic finance.
Is it open to me as a student? Is this only for Islamic Finance professionals?
Definitely! This course will be very useful for both traditional Islamic and mainstream university students.
Is this a good stepping stone on to anything else?
This course is a fantastic stepping stone into the following: 1. Embarking on an Islamic finance career. 2. Embarking on entrepreneurship in Islamic fintech. 3. Further study into Islamic finance either through mainstream or traditional Islamic routes. 4. Being confident in your own existing business or corporate career on the financial decisions that come up and whether something is haram or halal.
What will happen after the course? What is the certification?
After the course, we will get you to tick a box confirming that you have attended or watched at least 80% of the course materials. Then Mufti Faraz will issue a certificate declaring that you have studied the course with him as a testament to your competence. You will retain access to the online course materials on an ongoing basis provided you complete the full course.
Do I get any exclusive access when I subscribe?
You get exclusive access to a very active Telegram Group of Students where ongoing discussion is welcome as well as networking and sharing of wider Islamic finance activities.
What if I am joining the course halfway through?
We will be holding an intensive revision and catch-up session for all new joiners at the end of December 2022. This will bring you up to speed and allow you to join the rest of the class. You will also have access to all existing sessions and catch up with them in your own time.